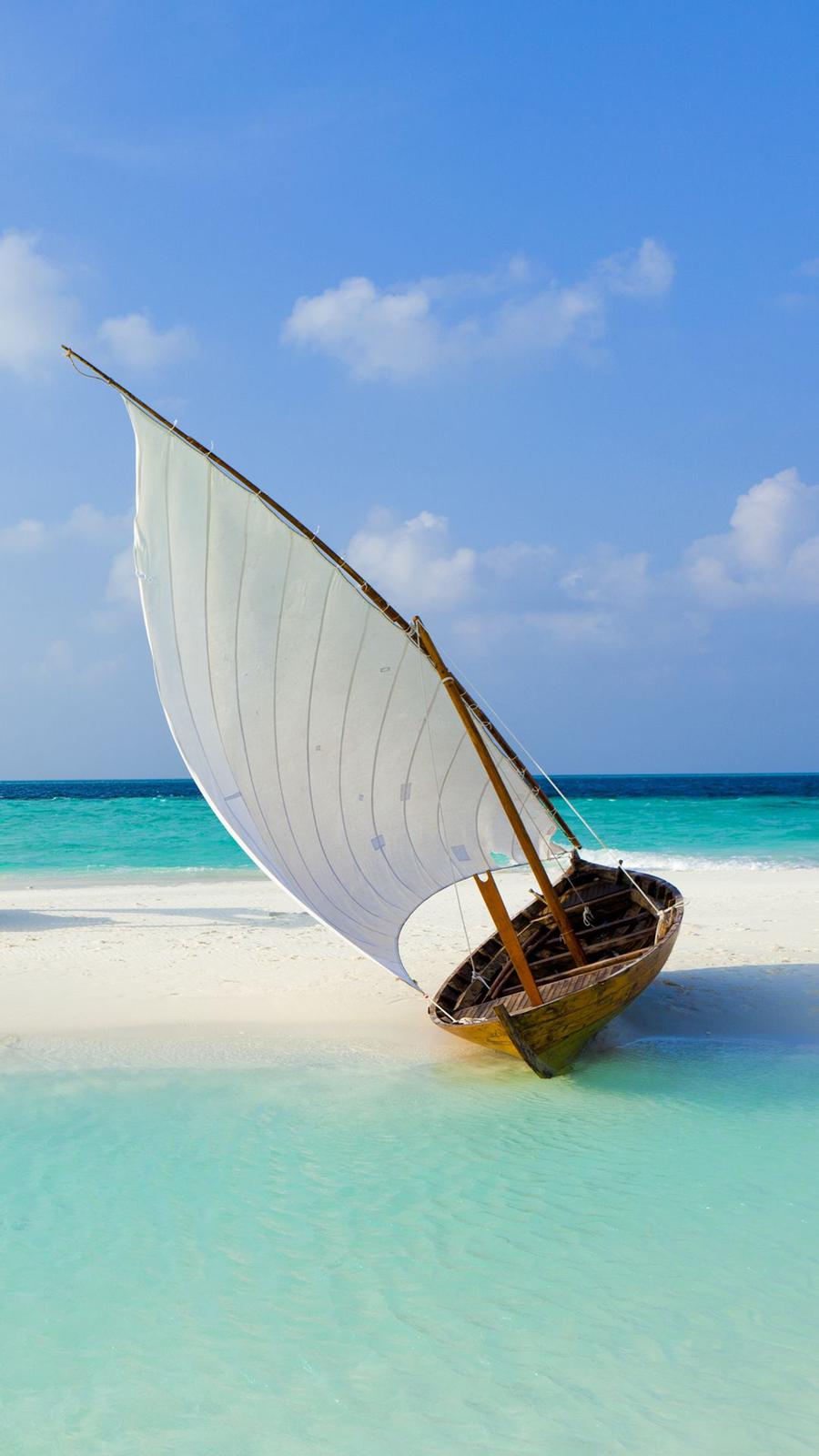 Maldives
Paradise on Earth
The Maldives is a nation with an old heritage, well over 2,500 years old according to legends of the southern atolls. Located in the Indian Ocean, it spans over 870 kilometres north to south and 130 kilometres east to west and consists of almost 1,200 coral islands grouped in a double chain, giving it the nickname Garland of Islands or Mālādvīpa (मालाद्वीप) in Sanskrit. The Maldives was known as Treasure Island as early as the 10th century. It was a port of call for Arab and Persian traders traveling on the ancient Silk Road, who took the archipelago's pearls, agate, spices, coconut and dried fish to the rest of the world. Cowrie shells, which abounded on the islands, were one of the currencies used in international trade at that time. In the 15th century, Zheng He, the famous Chinese navigator of the Ming Dynasty, stopped over in the Maldives. He called it Liushan, meaning a country of underwater mountains.
99% of the Maldives comprise of sea area, which is home to more than a thousand coral reefs, with vibrant ecosystems and one of the most diverse marine environments in the world. There are 187 species of coral, 1100 species of fish, 5 species of sea turtle, 21 species of whale and dolphin, 400 species of mollusc and 83 species of echinoderms. The area is also populated by a number of crustacean species: 120 copepods, 15 amphipods, as well as more than 145 crab and 48 shrimp species.
The temperatures in Maldives range between a pleasant 24° and 33°C (75° and 91°F), with a relatively high humidity, but the constant sea breezes keep the air moving at all times however, resulting in a perfect climate all year round.
The beautiful beaches, merging with crystal clear waters and the blue sky makes the whole atmosphere very peaceful and serene. Unsurprisingly, it is the perfect honeymoon destination and a superb setting for a family holiday.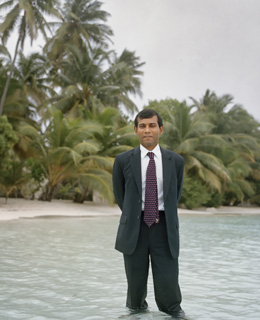 President Nasheed
The Green Guru
Mohamed Nasheed was the fourth President of the Maldives from 2008 to 2012. He is one of the founders of the Maldivian Democratic party and was the first President to be democratically elected. He currently holds the position of Speaker of the People's Majlis (parliament).
With the Maldives being a true island nation, made up of some 2,000 islands and atolls in the middle of the Indian Ocean, it is extremely vulnerable to the impacts of global warming and rising sea levels.
President Nasheed, who is often and fondly referred to as the 'Mandela of the Maldives', became a true champion for the environment. "There are those who tell us that solving climate change is impossible," he told attendees at the 2009 United Nations Climate Conference. "There are those who tell us taking radical action is too difficult. There are those who tell us to give up hope. Well, I am here to tell you that we refuse to give up hope. We refuse to be quiet. We refuse to believe that a better world isn't possible." His passionate speech resulted in a voluntary agreement in which countries recognized the need to keep the global temperature increase in check and pledged several billion US dollars to help developing countries adapt.
This formed the basis for the Paris Accord, signed by 195 countries in 1995. In recognition of his efforts, Time Magazine in September 2009 bestowed him the title of Hero of the Environment. Shortly thereafter, on Earth Day in April 2010, the United Nations presented Nasheed with its Champions of the Earth environment award. In August 2010, Newsweek named him in its list of World's Ten Best Leaders.
President Nasheed has pledged to make the Maldives the world's first carbon-neutral country. Moreover, he is one of the founding members of the Maldives Coral Institute and is campaigning hard for protection of the coral reefs that helped save his country from the devastating 2005 tsunami by absorbing the brunt of the powerful earthquake-triggered wave.
Most recently, Nasheed was appointed as Ambassador for Ambition by the Climate Vulnerable Forum (CVF), an international partnership of 48 developing nations most threatened by a global climate emergency. In his new role Nasheed will focus on delivery of the Paris Accord, draw up Climate Prosperity Plans that will deliver economic prosperity while also progressively eliminating carbon emissions and propose new technology hubs to deal with hard to de-carbonize parts of the economy and to accelerate climate adaptation.
In the words of Mohamed Nasheed: "We Maldivians are a nation of survivors. And we will do everything we can to ensure the survival of our country. But we can only survive as a nation if we also survive as a planet."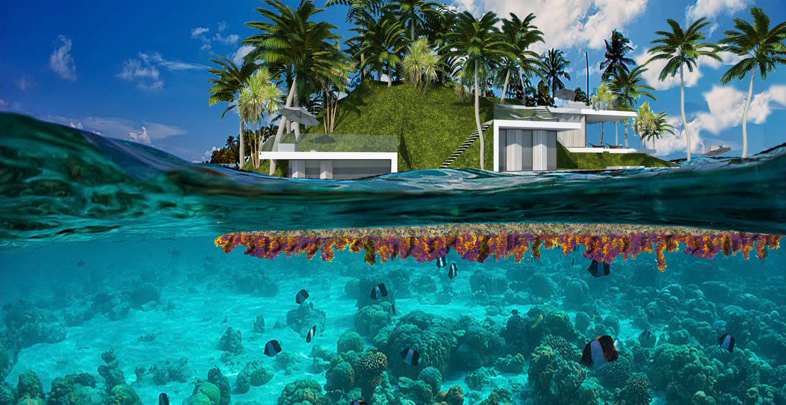 Sustainaquality
Increase sustainability
Environment and sustainability are keywords within Maldives Floating City. Because of the minimum impact of floating developments to the environment we call our developments "scarless developments".
Sustainability is an innovation process where new and more effective methods need to interact in a durable way with our surroundings. Sustainaquality is the search for new ways to increase sustainability by using water. From sustainability to "sustainaquality".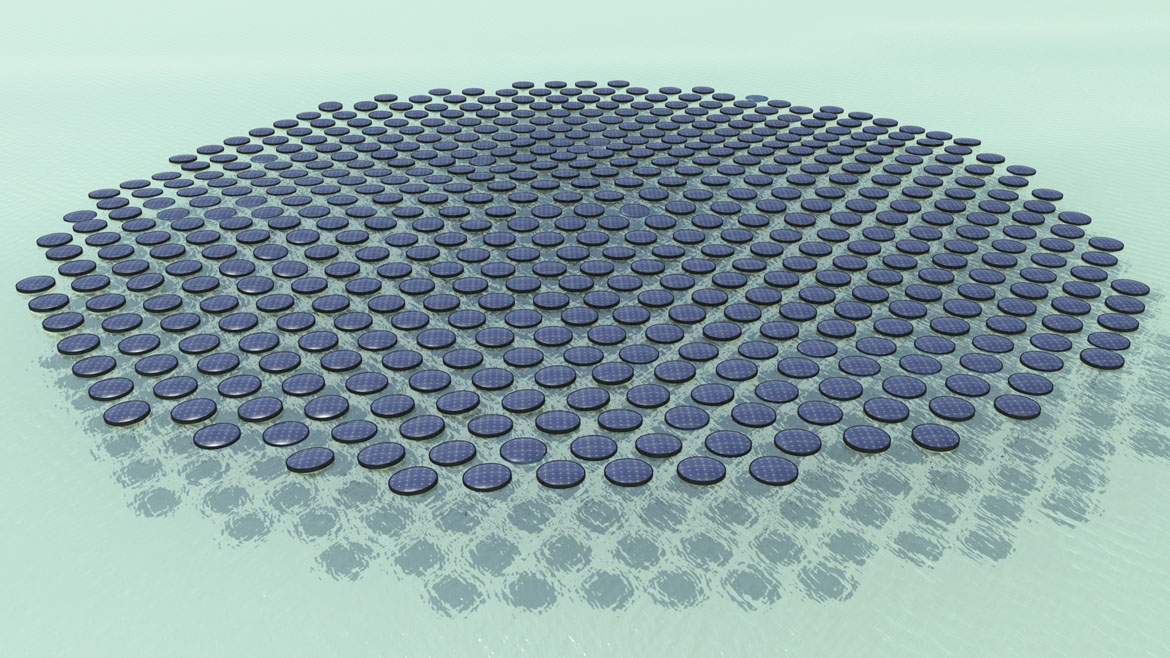 Green IP
Green Intellectual Property
Green Intellectual Property is a continuous process of building up our Know-How of scarless floating developments.
Our aim for carbon neutral developments is based on four main elements: food, water, energy and shelter. By keeping the process of innovation ongoing in our Green IP, such as sweet water storage, renewable energy by way of floating solar blanket fields, floating agriculture and freshwater storage/production, we are determined to set the 21st century standards for floating developments to reduce carbon emissions and contribute to a greener world. Building up this green Know-How comes mostly from experience.
Enhancing our Green IP is a key task within the development of Maldives Floating City to develop not only the world's first floating city, but also to do the utmost to make this the most eco-friendly city in the world.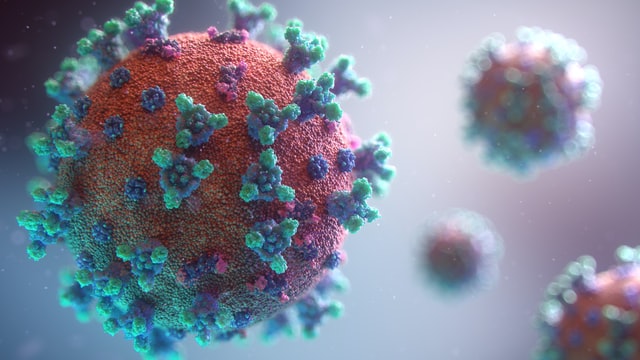 COVID-19
Protection Strategy
The geographic dispersion and low-density of resort properties, combined with their relatively high-end market positioning and the isolated nature of the tourist experience, position the Maldives very well to provide a COVID-safe tourism environment. The government was quick to implement strict measures at the airport and resorts to ensure the health and safety of tourists and their environment and is strictly adhering to the World Health Organization (WHO) guidelines.
Consequently, Maldives was declared a "safe destination" by the World Travel and Tourism Council and even won the World's Leading Destination 2020 award, granted by World Travel Awards, a true testament to continuous efforts to ensure it remains one of the safest tourist destinations in the world. Velana International Airport was the second airport in the Asia Pacific Region to receive the much-awaited "Airport Health Accreditation" by the Airport Council International (ACI) in August of 2020.
All tourist facilities are now fully operational again. The resorts have been issued with strict COVID-19 guidelines, along with a certification program, to uphold proper safety and hygiene standards. Together, these arrangements make it easy for visitors to maintain social distancing, whilst enjoying a truly safe and stress-free holiday.
At present, there is no mandatory quarantine for tourists arriving to the Maldives. Only non-tourist visitors travelling to an inhabited island are required to undergo self-quarantine for 14 days. Tourists are required to submit an online health declaration form within 24 hours prior to departure and need to present a negative PCR test on arrival, taken not more than 96 hours prior to departure.
Only those exhibiting COVID-19 symptoms on arrival will have to undergo another PCR test, along with other members traveling in the same group. A mobile-based contact tracing app is available to help mitigate the spread of COVID-19 within the community.
Upon departure, tourists must undergo an exit screening to ensure that a symptomatic person or a person in quarantine does not exit the resort and travel. Routine testing for COVID-19 is not required prior to departure. For tourists who require a COVID-19 test results to return home, testing services are available in the Maldives.